Regular price
$127.00 USD
Regular price
Sale price
$127.00 USD
Unit price
per
Sale
Sold out
MTNGear are all about high quality, functional and lightweight equipment. We have designed and tested a series of muzzle brakes that we believe are some of the best in the world for those hunters who put in the miles. 
When you spend good money on a nice rifle and scope you also want the most efficient muzzle brake to reduce the recoil and help you stay on target for a follow up shot if needed. 
There is a wide range of options out there but generally our muzzle brakes are 50 - 60% lighter than any other equivalent option. Not only are our brakes light but also highly effective. Testing shows that our brakes reduce recoil by approximately 65%. We believe this is much more effective than the majority of other comparable breaks.
Not only do our brakes perform well but there are priced similar to that of equivalent competitors. 
Models
These brakes are made of high quality titanium, post processed to increase durability.
Currently we offer: 
24mm version designed for carbon and larger steel bull barrels. Note you will need to purchase the brake locker nut also; and
19mm mini version perfect for thin sporter barrels up to 17mm in diameter.
We are slowly building our stock so if there is a caliber or thread that we have listed but not in stock or do not offer that you would like please let us know and we will endeavour to meet your specifications.
Fitting
The 24mm requires no gunsmithing and can easily be fitted with the supplied tools. Note you will need to purchase the brake locker nut also.
The 19mm mini version require installation and timing by a gunsmith as is normal with the majority of screw on directional muzzle brakes.
For more information please contact us. 
Testing
We have extensively tested many versions over months with the final design having over 600 7mm Rem Mag rounds fired through it. Following this the component was then crack tested by specialists who use the same methods to test aerospace parts.
During testing we were amazed at how much the recoil was reduced and the ease in which it was possible to watch the impact and if conditions where right the bullet trail as it traveled to target. The primary testing rifle was a Howa 1500 to replicate a light weight rifle similar to what we envisage the muzzle brakes will be used with.
Videos Available
By purchasing this product, you agree to the Terms and Conditions
100% designed, tested and made in New Zealand
View full details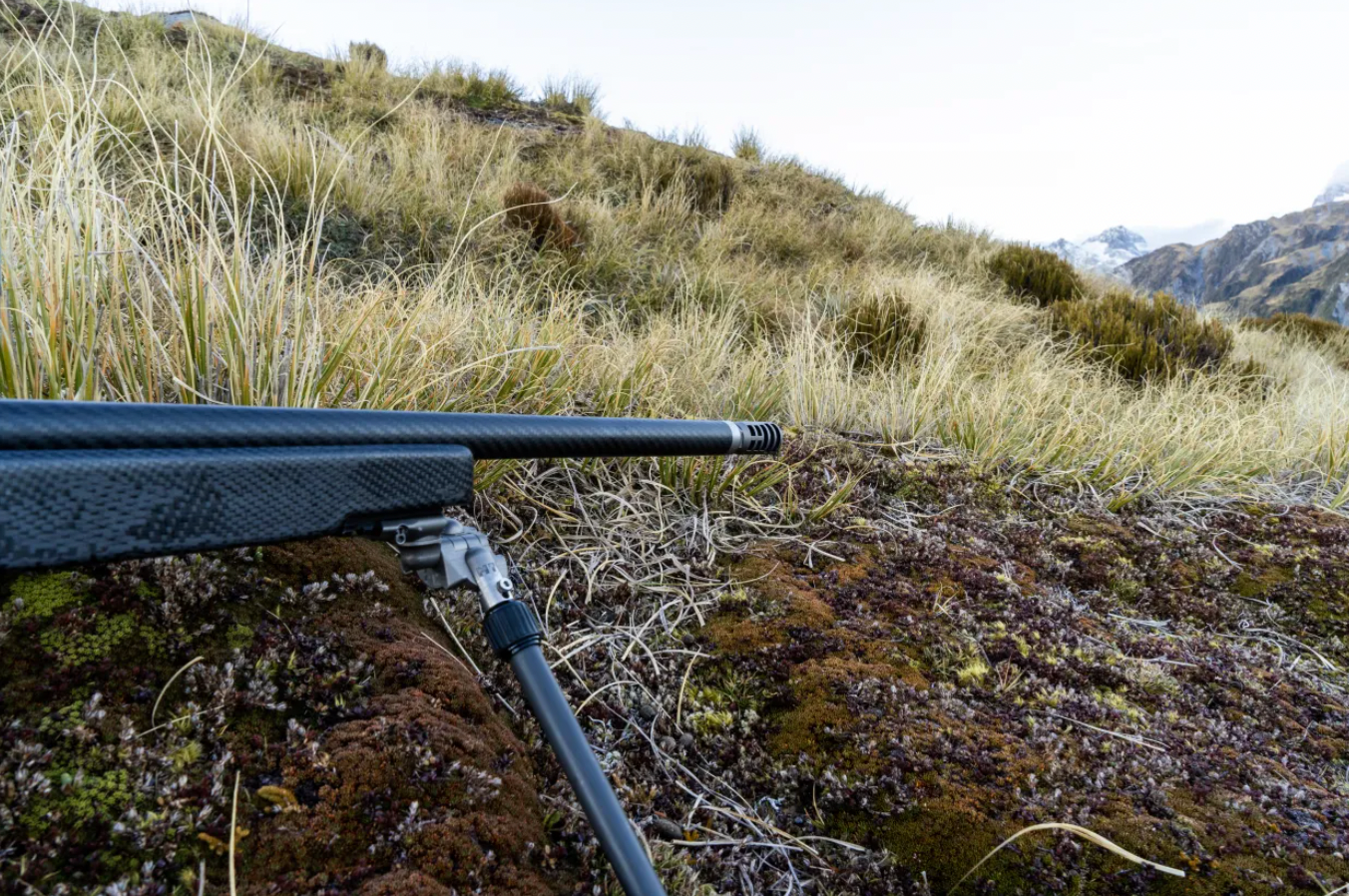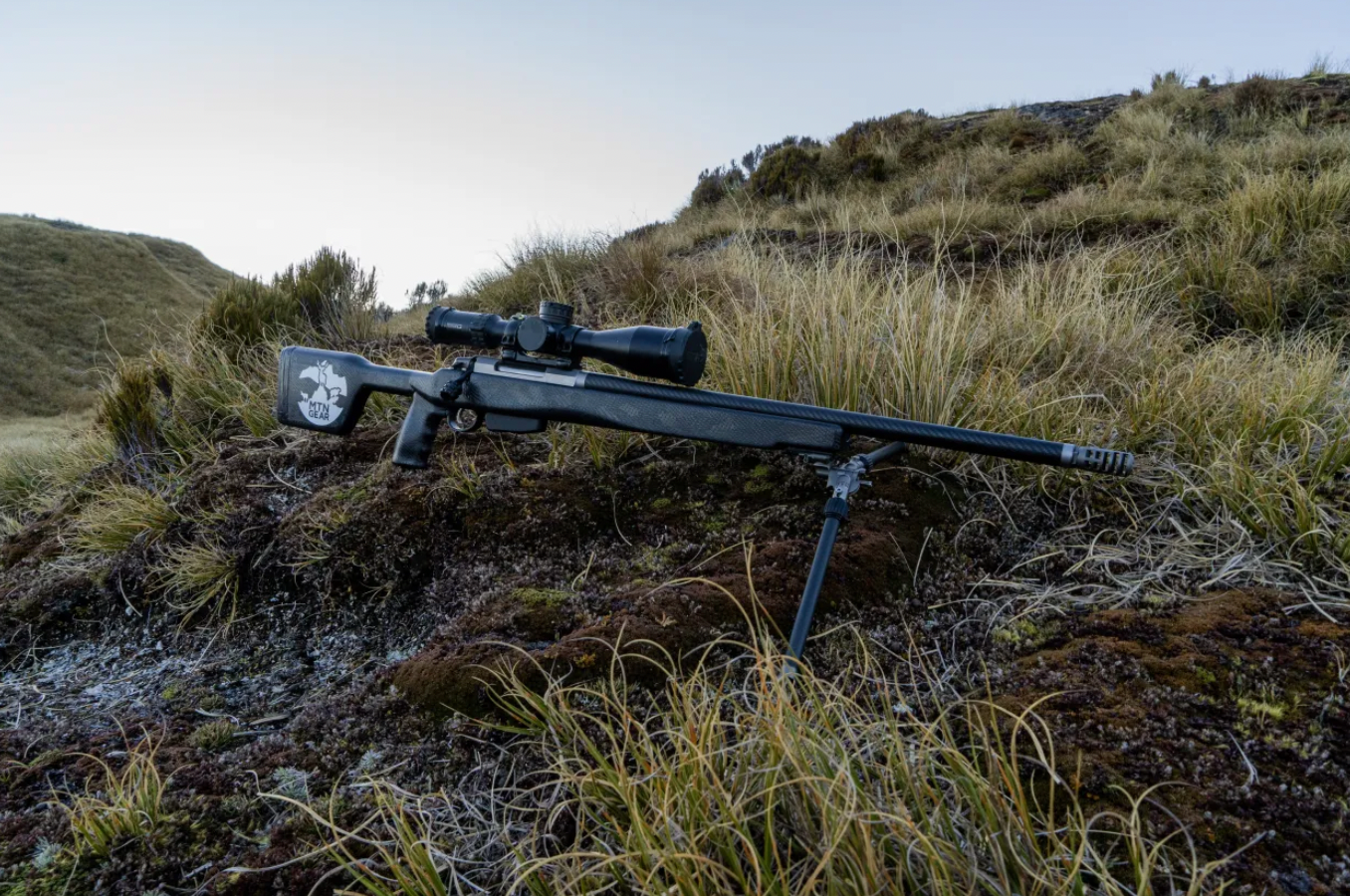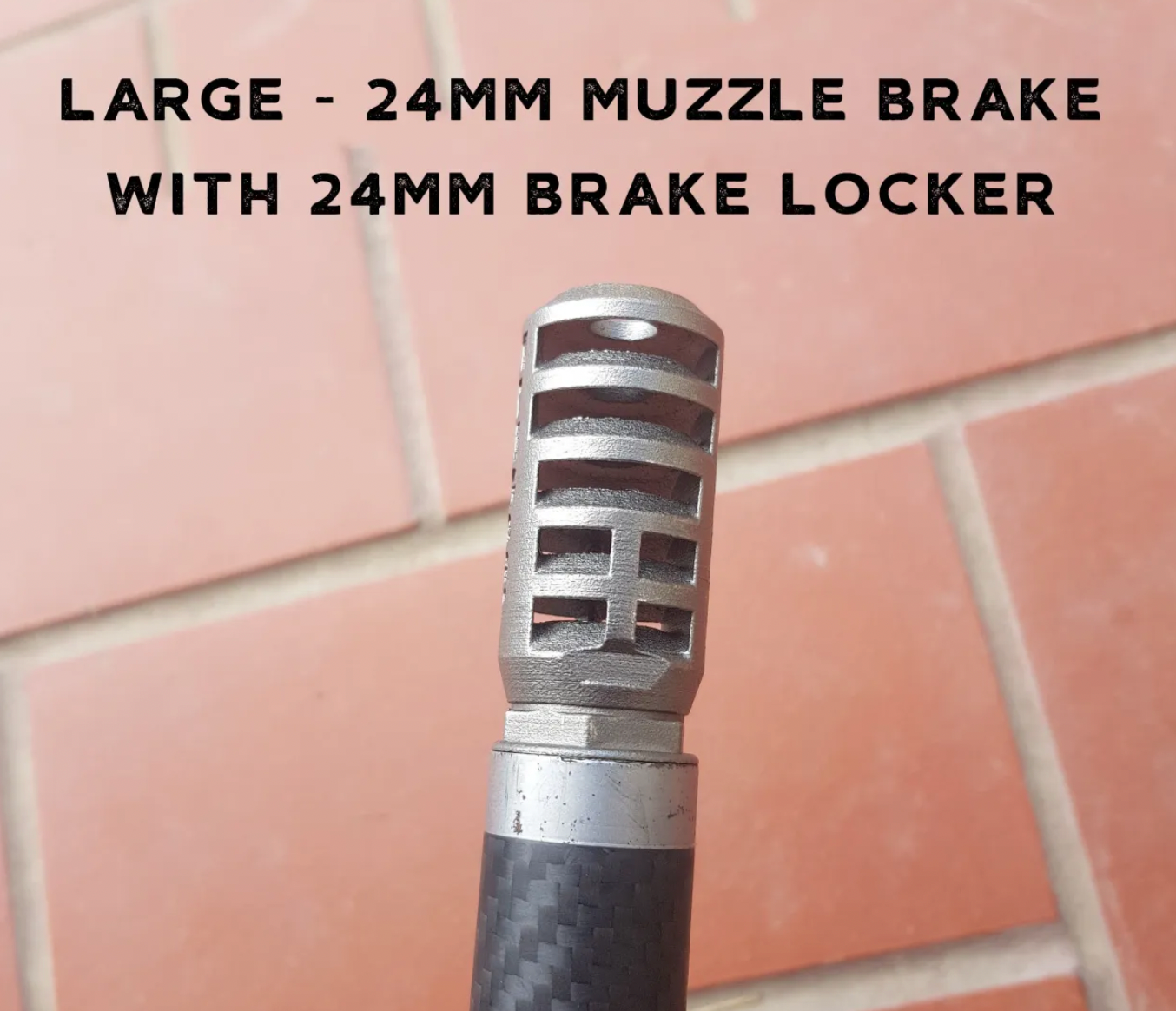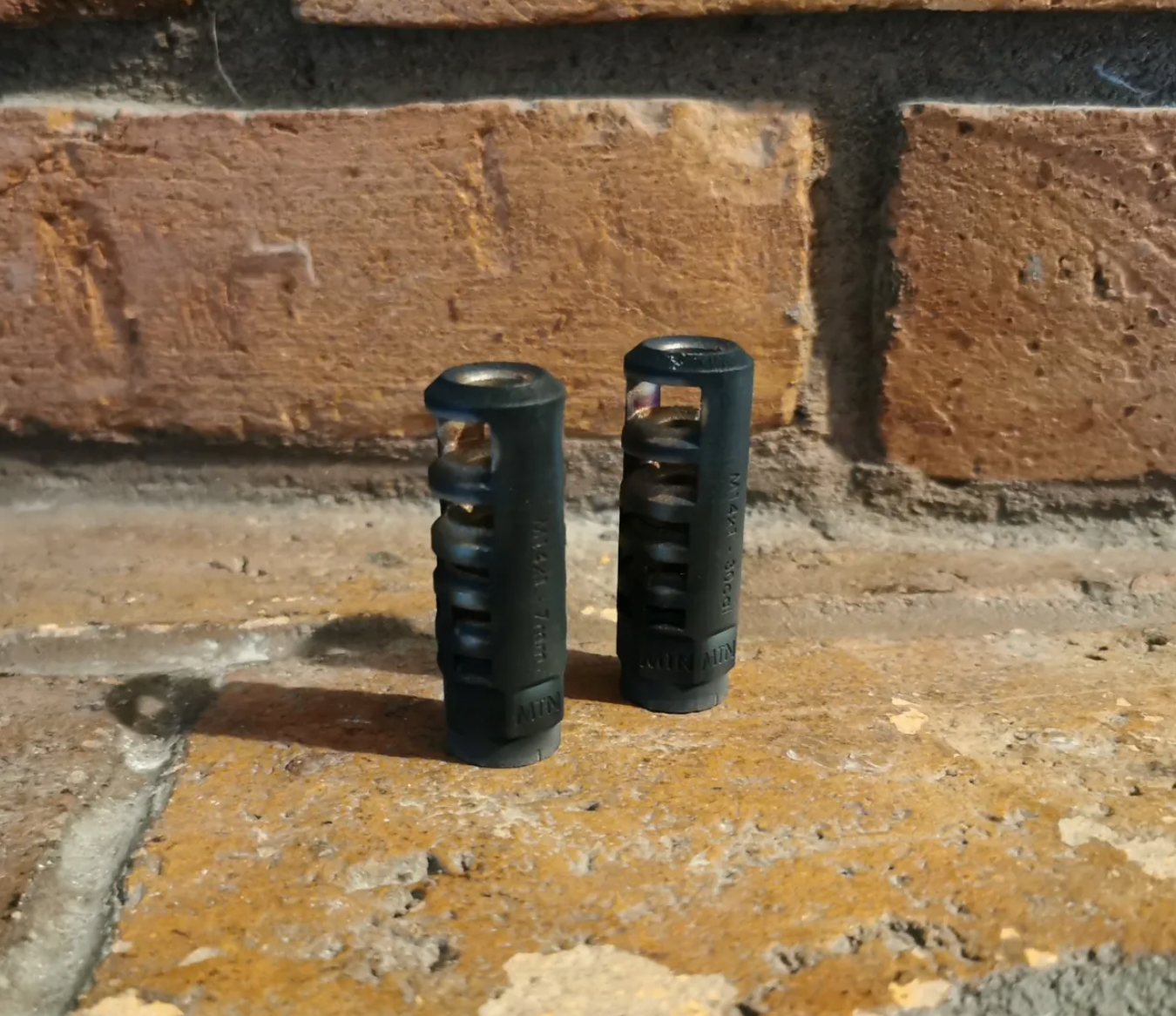 Free Shipping*

*Order over $100NZD and MTNGear will pay for your shipping within NZ.

Outside of this, we have implemented a tiered shipping rates system. See Shipping info for more details.